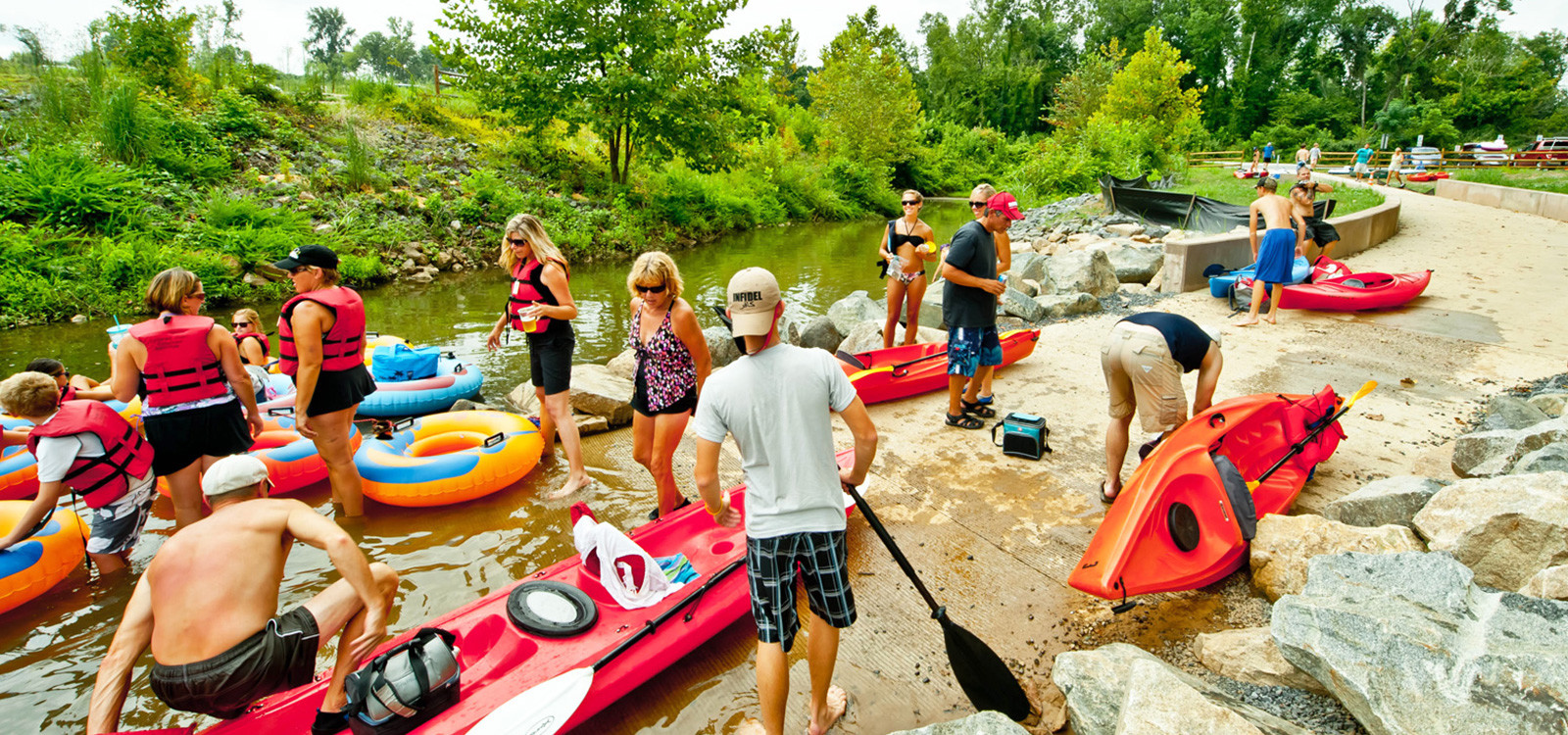 In this Sunday's Charlotte Observer there was a well-written article about the Kayak & Tubing Rental businesses happening on the Catawba River south of Lake Wylie.
Short story: The rental companies are having customers meet at public launches, rent their equipment there, and jump in the river. Then they pick them up at the end of the trip and bring them back. THE PROBLEM: parking for these businesses at the public facility is creating strain for parking spaces for the public that want to use that public facility.
The new law that the Charlotte Observer article mentions is going to try to limit these companies from using the public facilities as their 'staging areas', not restrict them from operating their business on the Catawba River. The law would require them to operate their business from a place of business that isn't a public facility and then bus their customers to the public facility to launch (and register their business with the city).
As I read the article I couldn't help but think about the well-ran businesses in Asheville on the Broad River. NONE of those companies use public facilities as their staging area. Customers meet at their business storefront (usually not next to the river), rent their equipment and go through safety instruction there, and finally get bussed to the public launch sites.
This seems like the way it should be to me!
To be clear, I am 100% for these companies. I want them to continue. I want them to be able to continue to share the beauty of the Catawba River with as many people as they can responsibly and safely (both for the customers and the environment).
These companies don't need to invest in expensive storefronts either. A simple shed on some business zoned property would work. In Asheville, some of these tube rental companies are based out of some old barns, etc.
I can't find a link to the digital version of the article in the Charlotte Observer but it was written by John Marks with the Rock Hill Herald.